Our goal at AirportX is to power and drive true change in the airport ecommerce space.
We are committed to helping our partners and customers succeed in today's fast-paced environment by sharing our digital expertise and drive/passion for innovation.
All our partners automatically benefit from our ambitious A/B testing programme, which is a dedicated, continuous effort to identify new ways to optimise the user experience and maximise revenue.
Case Study
Edinburgh Airport
AirportX has its origins at Edinburgh Airport, Scotland's largest airport.
Since 2016 AirportX has processed all pre-book transactions for Edinburgh Airport and enabled growth through expanded reach across multiple brands and channels as well as continuous optimisation with AirportX's dedicated A/B testing programme.
With a focus on speed and ease, AirportX functionality and its seamless integrations with other business tools has helped cross-functional teams at Edinburgh Airport to do their job better, from operations and customer service to commercial, revenue management and marketing.
parking.edinburghairport.com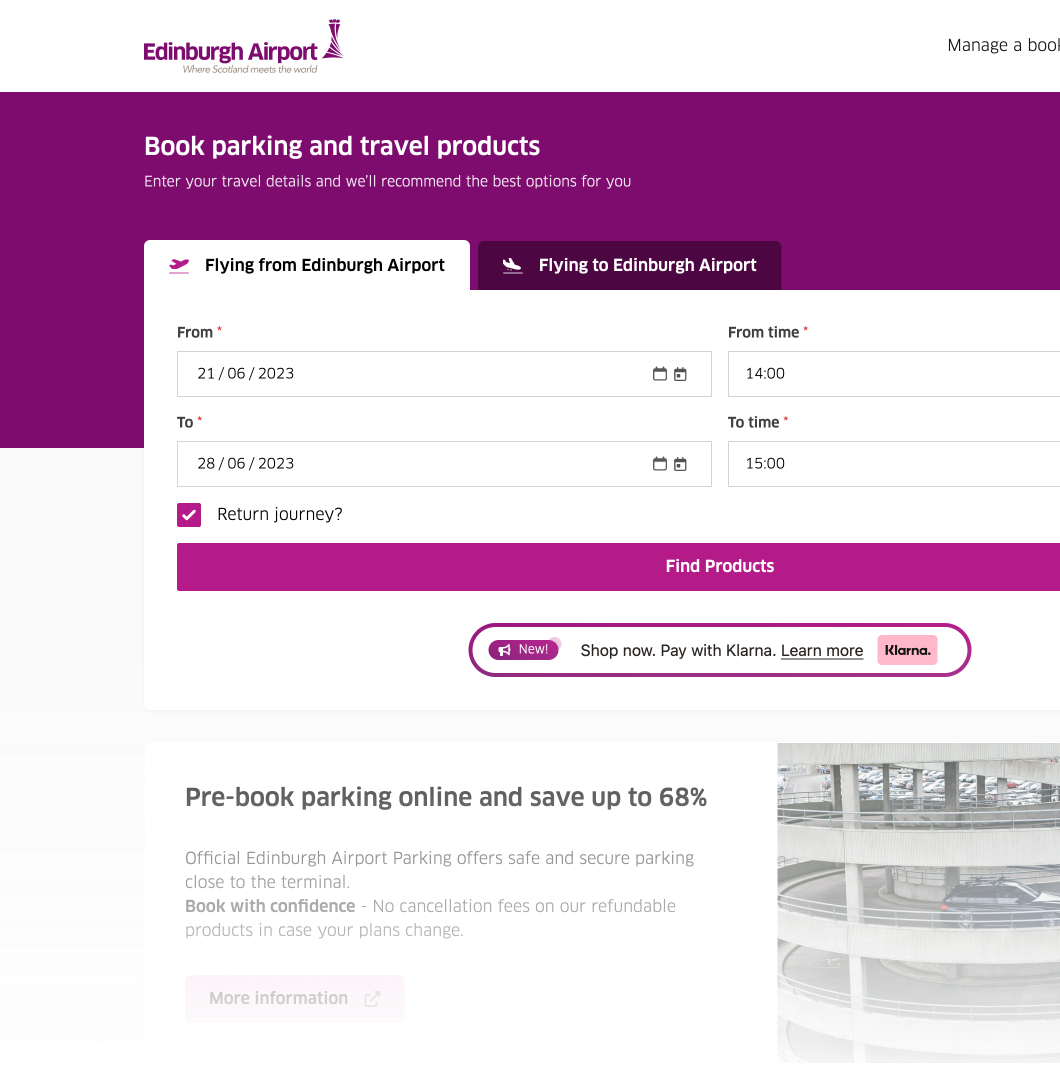 parking.london-luton.co.uk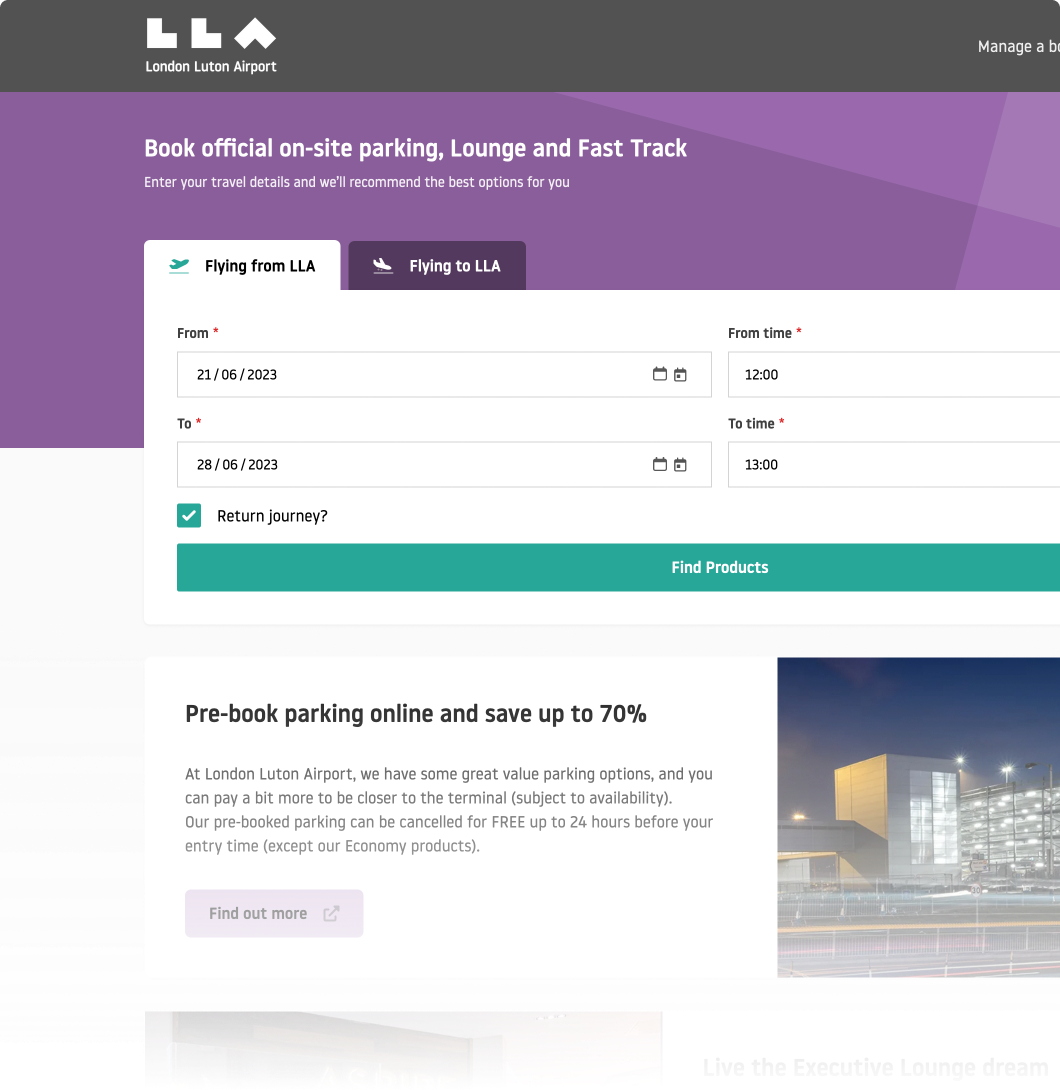 Case Study
London Luton Airport
Since December 2021 AirportX has powered ecommerce for the UK's 5th largest airport, London Luton Airport.
AirportX has been a game changer in a number of ways, notably:
AirportX has enabled Luton to retain control of their inventory, using the API to share inventory with 3rd parties while keeping complete control over pricing, cancellation rules and the closeout process.
Having full access to their booking data has enabled Luton to automate their BI reporting, linking and AirportX data feed directly into their data analysis tool (Qliksense), all in a GDPR compliant manner.
Luton now also run a second white label brand powered by AirportX.
Case Study
Jet2
Jet2 is a prominent UK-based leisure airline and holiday specialist, renowned for its value-driven approach, offering travelers an array of cost-effective flight options and vacation packages to various European destinations.
AirportX powers the Jet2.com branded car parking booking engine which the airline uses to upsell car parking to their customers via online and eCRM channels. This has been running successfully since 2018.
jet2.edinburghairport.com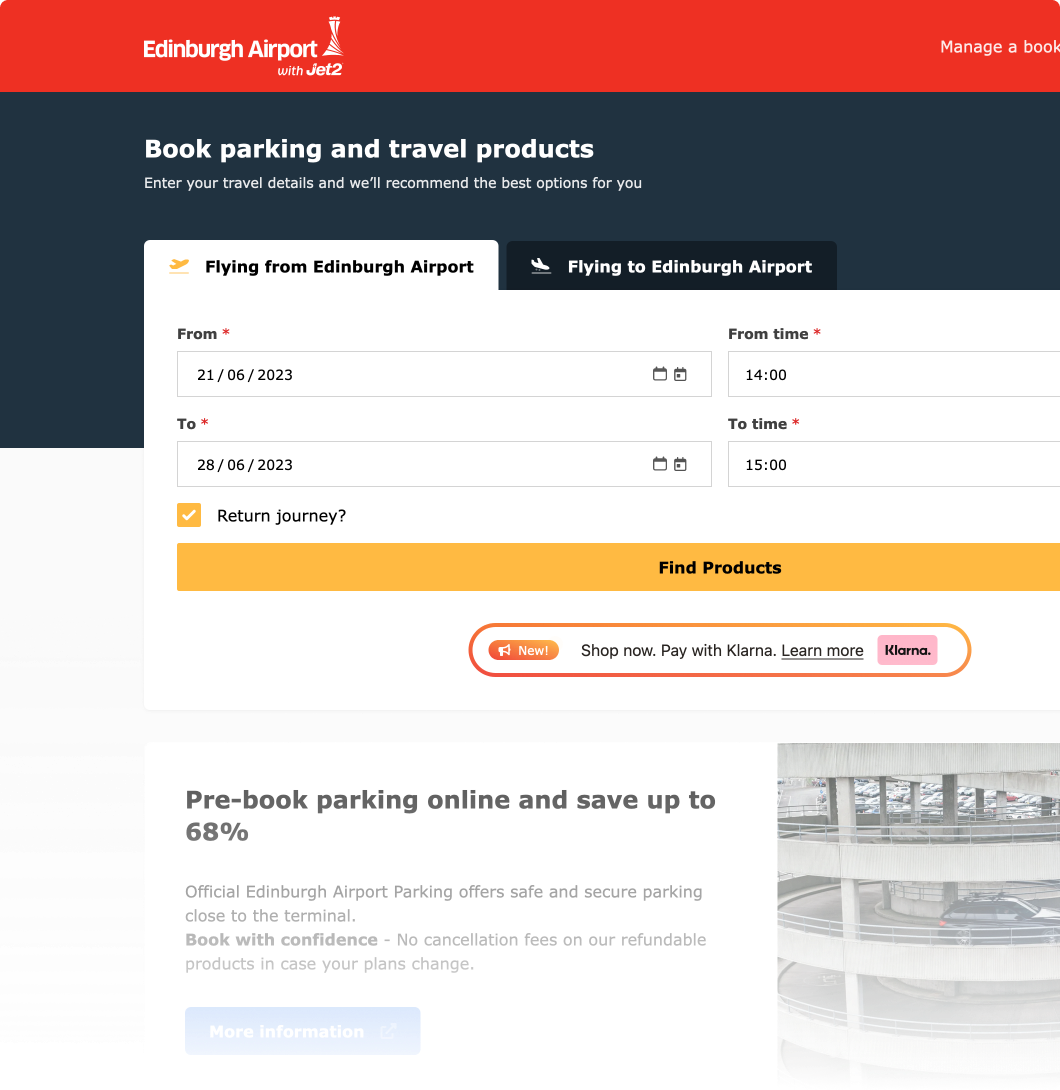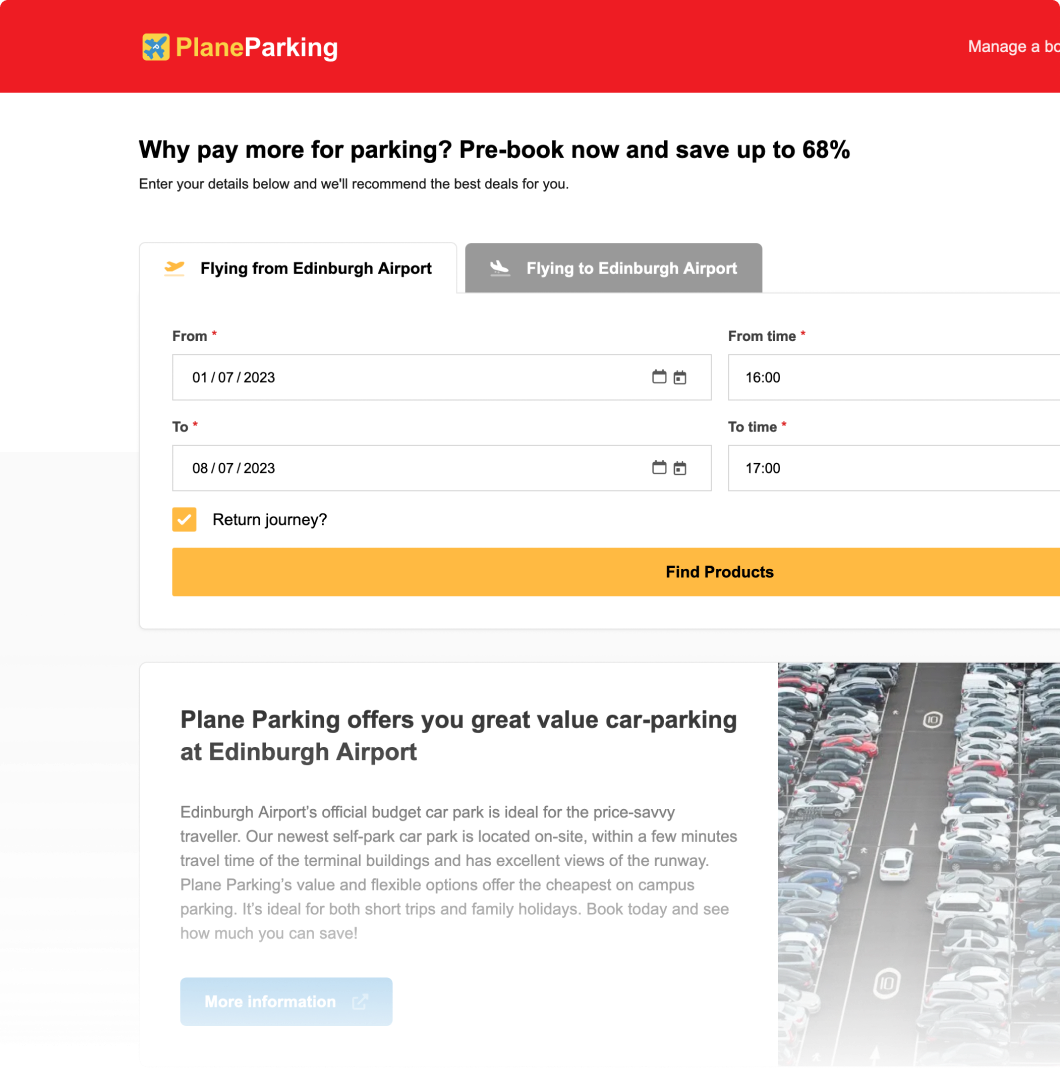 Case Study
PlaneParking
Plane Parking is the budget brand offering onsite parking at Edinburgh Airport and London Luton Airport. Using a second brand powered by AirportX enables airports to target a specific, more budget-focused audience which might otherwise be shopping elsewhere.
Broadening out marketing channels gives the airport a higher share of voice and therefore the ability to drive higher revenue and bookings.